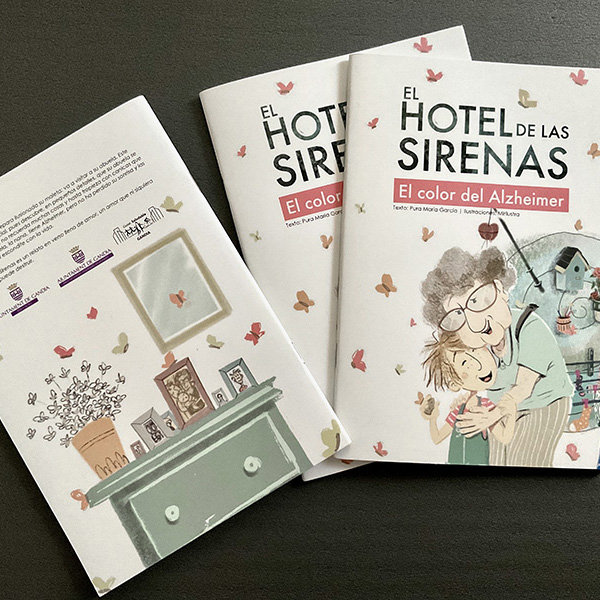 THE HOTEL OF THE SIRENS. THE COLOR OF ALZHEIMER
5 black and white interior illustrations and color cover
In this endearing story they tell us about Alzheimer's disease from the innocent look of a child.
It tries to raise awareness and sensitize about this pathology that more and more people suffer from.
Accompanying this wonderful text by Pura María García you will find 5 black and white illustrations inside and the front / back cover in color.
Edited by the most excellent City Council of Gandia.
Language: Spanish.
Promote by: Gandia Council
Tecnique: Digital illustration. Procreate. 2023