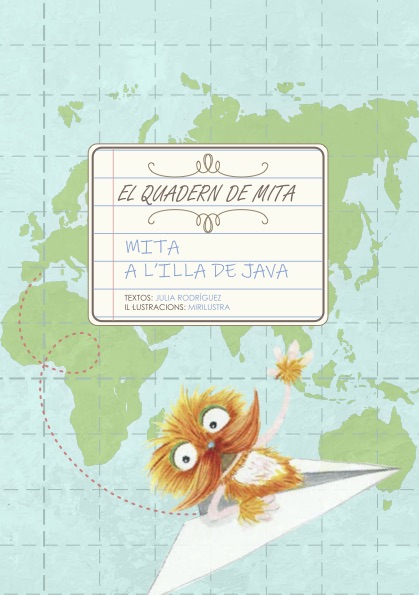 EL QUADERN DE MITA: MITA A L'ILLA DE JAVA
El Quadern de MITA: MITA a L'Illa de Java is an illustrated book that I made for the MITA (Albaida's International Puppet Museum).
It tells, by the hand of MITA, the Museum's mascot, the history of the puppets of the island of Java: Wayang Golek. How and where the representations are made, who are their protagonists, introduce as the dalang figure, etc.
It is a simple but very didactic booklet, it also includes a didactic unit at the end.
Promote by: MITA (Museu Internacional de Titelles d'Albaida)
Tecnique: Digital Collage 2019