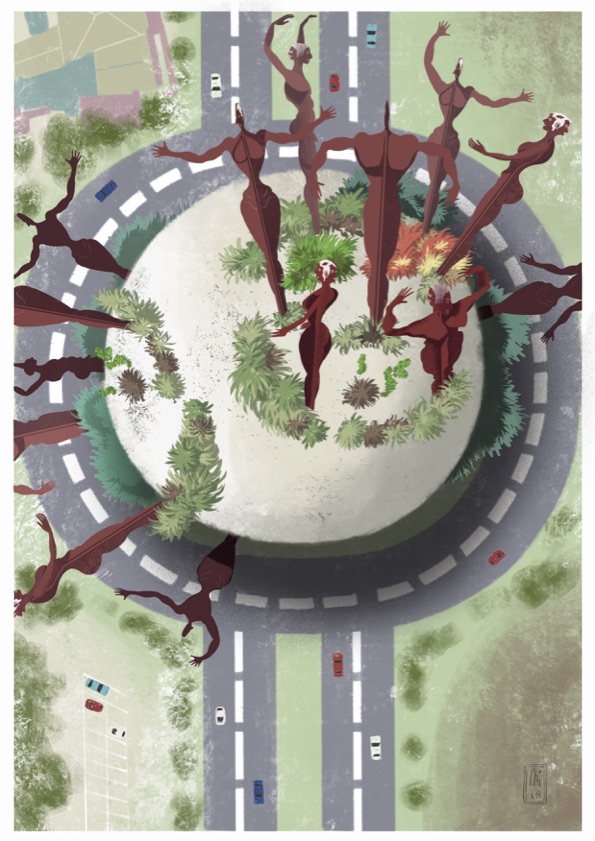 BETWEEN PETRA AND PORRERES
Illustration made for the celebration of the 15th anniversary of the Manacor-Palma highway.
It represents the emblematic roundabout between Porreres and Petra that contains the sculpture «Ball de cultures» by Miguel Sarasate.
Order by Di7 S.L.
Promote by: Di7 S.L. y PAMASA CONCESSIONARIA DEL CONSELL INSULAR DE MALLORCA S.A.
Tecnique: Digital illustration. Procreate