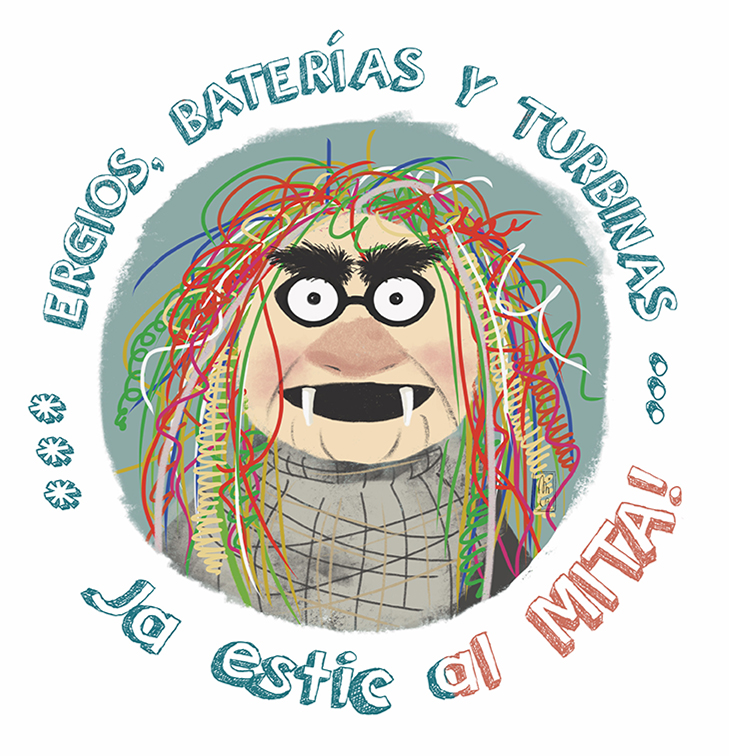 Bruja Avería was a character from a spanish mythic TV show from the 80's called «La Bola de Cristal». Bruja Avería was the villain.
The MITA (Albaida's International Puppets Museum) recovered the original puppets of Alejandro Milan and today they are exhibited in the museum.
I made this illustration for the promotion of the opening of the showcase of the electroduendes. Buttons and t-shirts with it are sold in the museum.
Promote by: MITA (Museu Internacional de Titelles d'Albaida)
Tecnique: Digital painting 2021