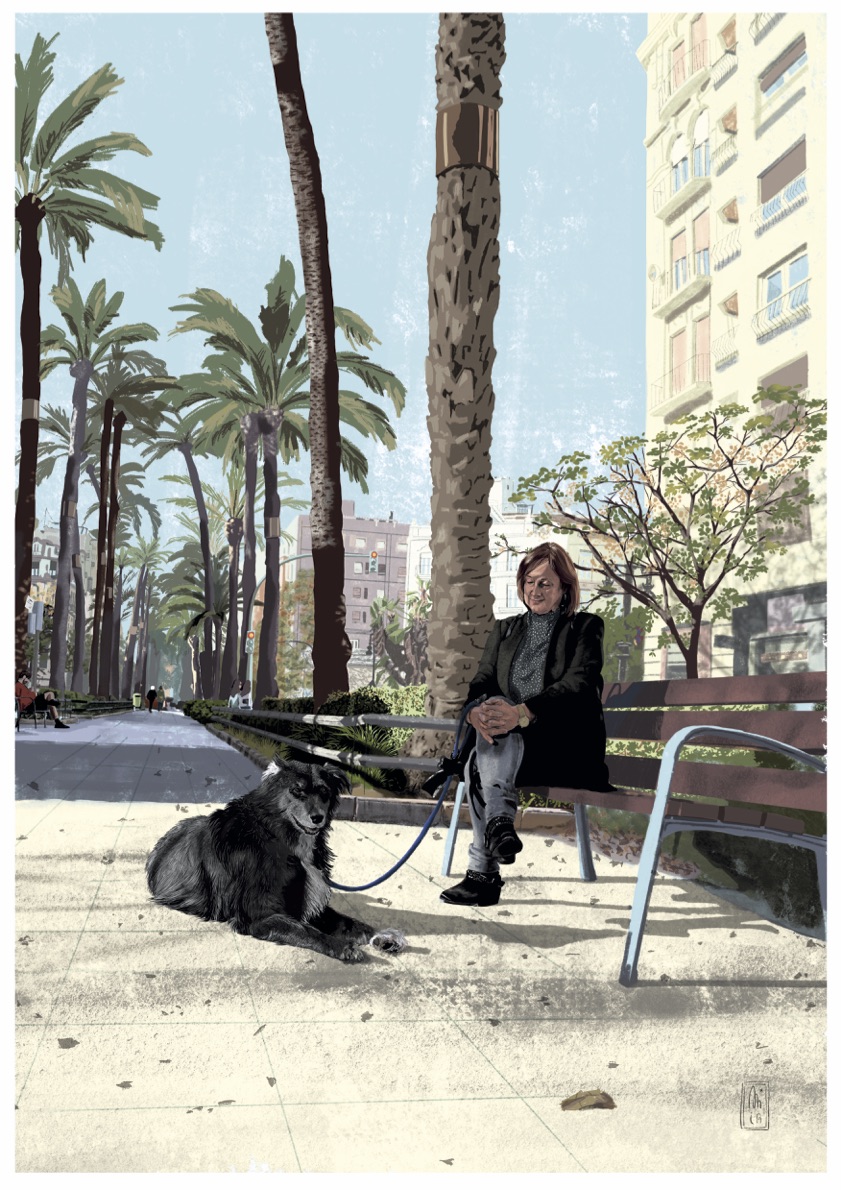 They are Araceli and Carla, we are neighbors in Valencia (Spain).
Carla was Araceli's dog. He dies the following month after I made the portrait.
She was a very old dog, with many problems (arthritis, respiratory failure), but she was very loved.
This work belongs to a personal inedit project call «Love and animals».
Promote by: Araceli
Tecnique: Procreate drawing 2022